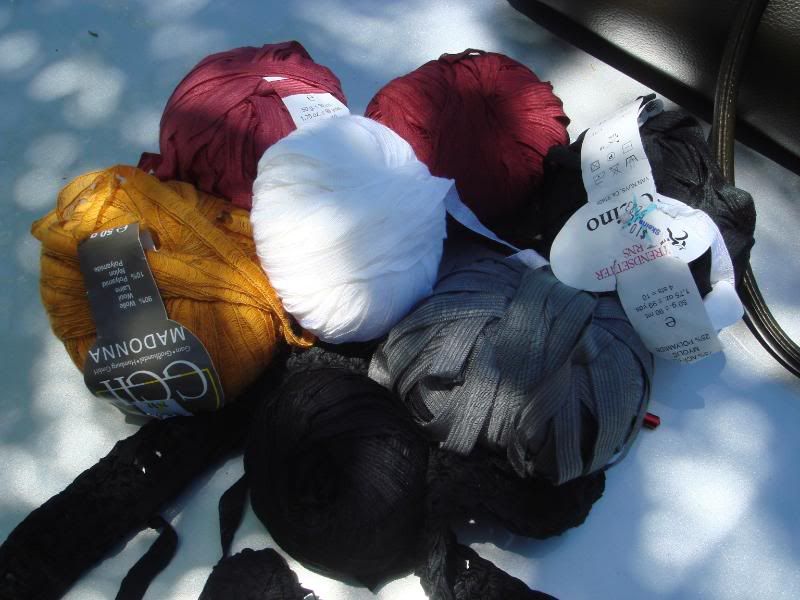 I know how this looks. It's the third new project that I've started this week. I haven't finished anything in months. That's a motley collection of ribbon yarn, a type of yarn that I've done nothing but hate for the last couple of months. Look closely. They aren't all even the same brand, width or texture. It looks as though I've lost my way. What am I doing?

I don't know. I just have a feeling about it, like this batch might turn into something interesting. These are more balls from that estate sale haul from a few years ago. I don't quite know in which order I want to work the colors. I have to deal with the gold being different from the rest, something I didn't see until I stacked them all up on the hood of my car a few minutes ago. I only have 675 yards, including the gold. It's possible that I'll run out of ribbon and have to order more, undermining the stash-busting purpose of the project. I haven't decided what I'll do in that case. Fortunately, unlike most of the yarn I bought at that sale, this one is still available on the market.

I don't have a pattern, but I do have a rough idea of what I want. If it works, I'll have a cute garment to show for it by the end of the week.