Hello!

It's me, Winston J. Schmidt. I had a great day yesterday, and Suzanne took a lot of pictures. She said I should tell everyone about it, since she doesn't have anything knitting-related to talk about. Buddy says I should get my own blog so that I'll stop hogging this one. When I asked him how to do that, he said that maybe I could find one out on Taylor Boulevard, and that I should stand in the middle of the road so I'd be sure not to miss it. I think he's mixing 'blog' up with 'car', but I don't want to hurt his feelings by correcting him.



This is my friend Nova. Back when I was in the Hall, Nova's friend Sarah used to play with me. She took me home for a few nights, and that's where I met Nova. She's so pretty.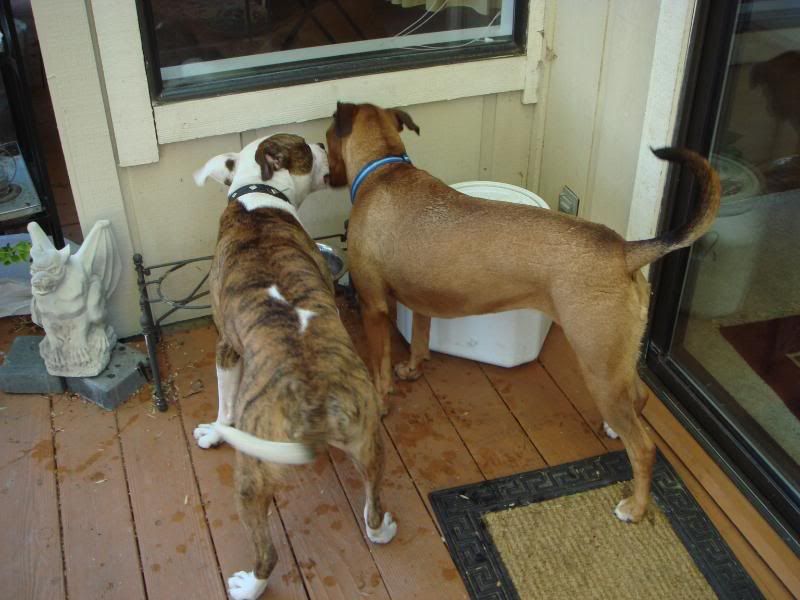 Nova and I drank more than a gallon of water so that we could have a good peeing contest. We started as soon as she came through the gate. Suzanne didn't take any pictures of us peeing, though.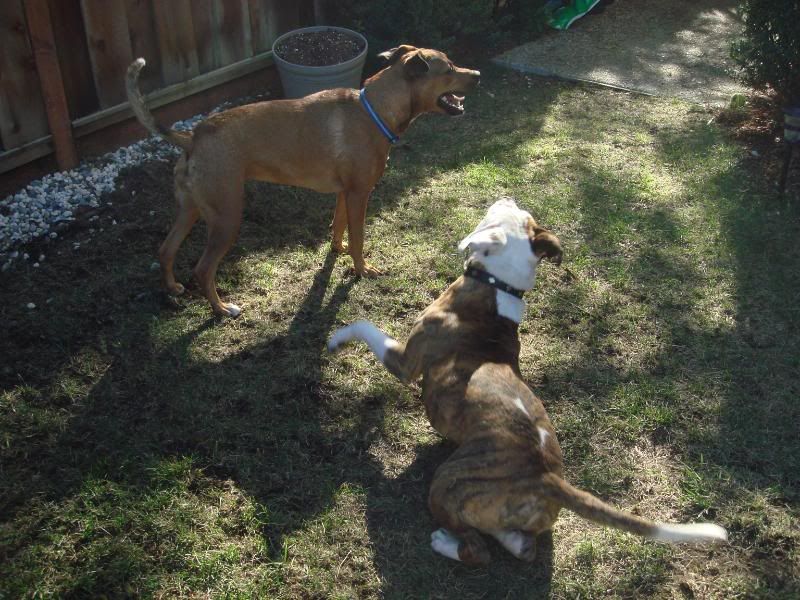 We wrestled and ran around the yard for the first hour.



Nova likes to win, and I like Nova, so I was always the one to roll over.



I got a little tired, so I took a break on the grass.


Just when I thought that it couldn't get any better, Sarah pulled some treats from her bag and we got to eat them. Here we are, waiting like two good dogs for our snacks.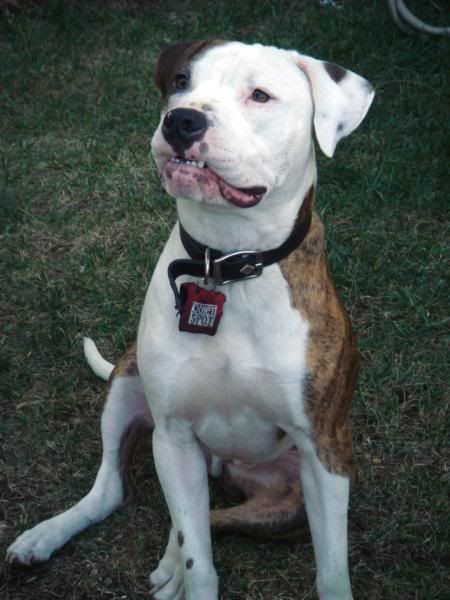 I couldn't figure out why Suzanne and Sarah were laughing. I didn't know I was making that face. It doesn't matter, because I still got the treat, but I feel awfully silly.



I thought, "Well, now I KNOW it can't get any better," but then Nova found one of my tennis balls at the other end of the yard, and we started playing again. We figured out how we could both have the ball in our mouths at the same time.



I got the ball, and I carried it in my mouth as we ran back and forth across the yard for a few more minutes.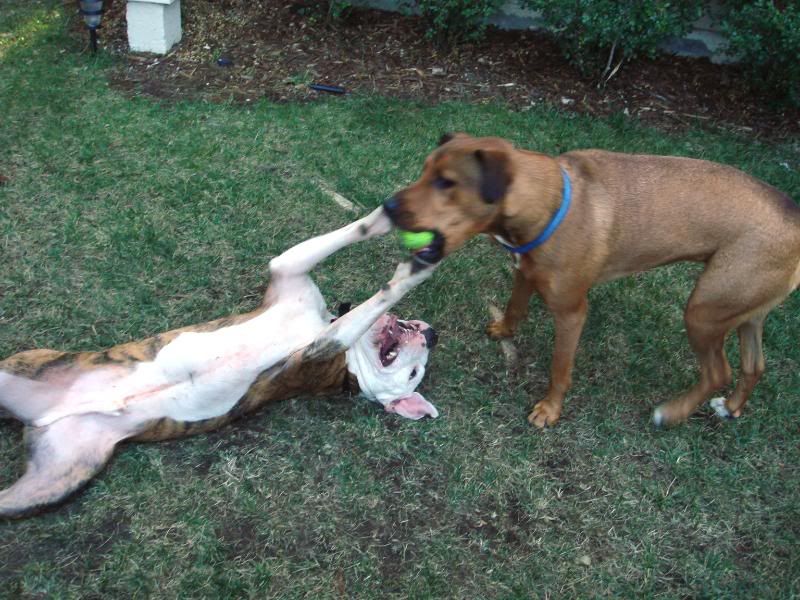 I dropped the ball, because I don't know how to hold it and drink water at the same time, so Nova picked it up. I tried to slap it out of her mouth.



We sort of accidentally kind of came up with a more fun version of the game, where Nova throws the ball through the fence and Suzanne has to climb down after it while wearing boots with a three-inch heel. It turns out that I had three tennis balls in the yard, and Nova and I had a great time taking turns throwing them through the fence. When Suzanne wouldn't chase them anymore, we got more careful with our last ball.



We showed off our best down-stays. Nova cheats a little by coming up off her elbows, and I usually do that, too. I was really tired, though, so I figured being all the way on the ground was just fine.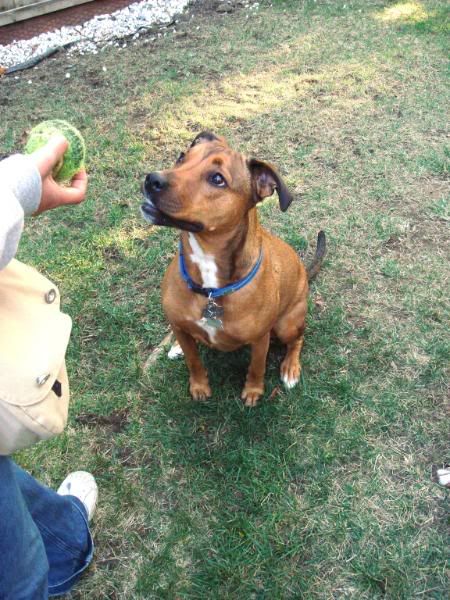 After a couple of hours, we'd turned the ball into a foamy mess. Right after this, we knocked it under the deck and neither of us could get it out. The people said that they wouldn't touch it, because now it was covered in frothy, spit-moistened dirt.

Sarah and Nova had to go, because it was getting late. I was sad to see them leave.



Suzanne says that Sarah's leaving on a long research project, so I won't see Nova for a while. They'll be back in October. I'm not too good with the calendar yet, so I don't know how far off that is. I'm hoping that October is the day after Saturday.

Anyway, thanks for letting me share my great day.

Sincerely,

Winston J. 'Bug' Schmidt