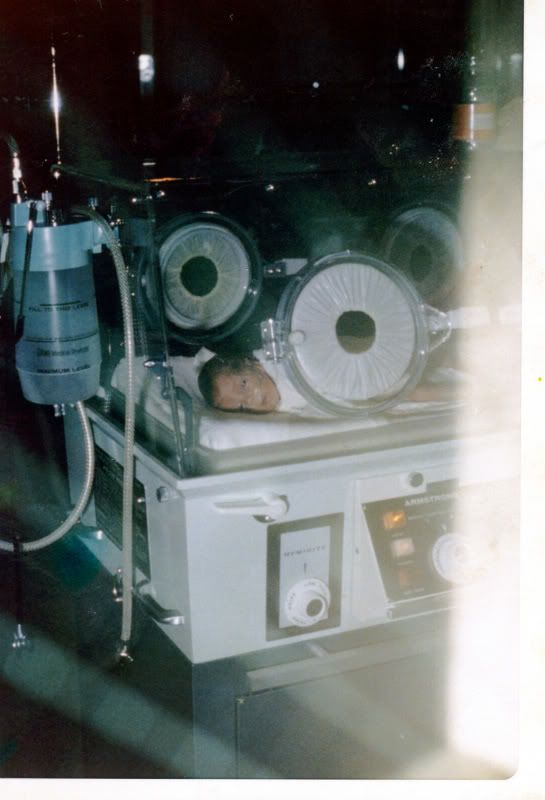 This is it - the first picture ever taken of me.

I was born somewhere around two and a half months early. I weighed a little more than two pounds. It was 1970, and it was a small-town hospital, and I was so tiny that all of the doctors and most of the nurses thought I would die within hours. They gently told my mom to go home and wait for the call.

She did get a call, but it wasn't the one she was expecting. One of the nurses phoned and said, "I drew the short straw to call you, but I don't think this is right. I can tell that she wants to live!" Through some clandestine manueuvers, the two of them worked to get me transferred to the larger hospital in the next town.

I spent the next two months in an incubator, not because there was anything wrong with my lungs, or because I wasn't well. I was just small, and they didn't know what else to do with me.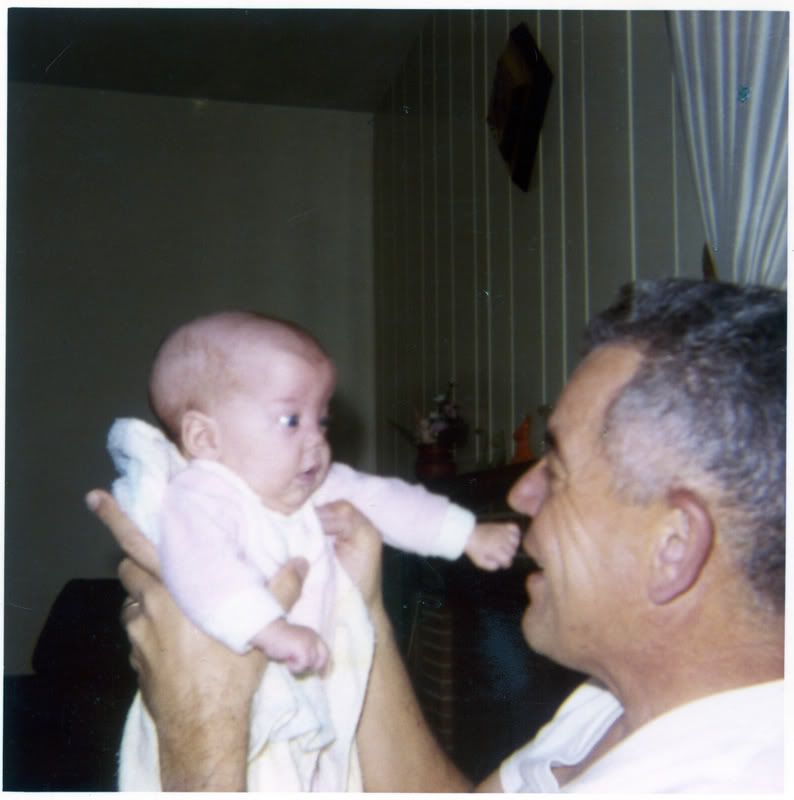 This is the first picture that I have where I'm not behind plastic. I have no idea how old I am here. Maybe four months? My dad looks like a giant holding me in his enormous hands. I'm taller than he is now, but his hands still envelope mine completely.